Each year, millions of Americans try to navigate court and litigation processes without a lawyer.
While this might work for some minor civil cases (and even in these instances it is unadvisable)—trying to do without a lawyer, as a business, is a risky move.
Not only is business litigation often more complicated and costly than civil cases, but the States also happens to be one of the most litigious countries in the world.
For these reasons, it is imperative to understand why most businesses need to have a corporate lawyer on hand. A commercial attorney can save a business from litigation disaster, as well as provide valuable assistance with day-to-day legal matters and business decisions.
Read on to learn more.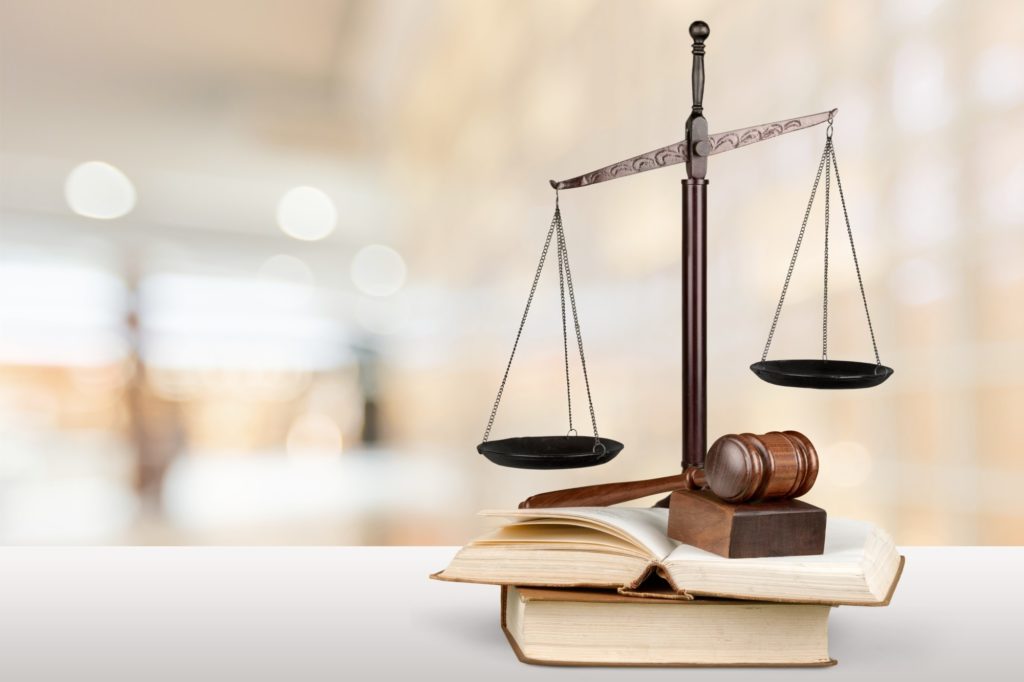 What Is Commercial Litigation?
Before we dive into why your business needs a litigation attorney, what is commercial litigation exactly?
Commercial litigation involves, by and large, every type of business legal dispute. This includes:
business torts
shareholder issues
breach of contract cases
intellectual-property disputes
class actions
partnership/joint venture disputes
civil RICO claims
breach of fiduciary duty allegations
Thanks to its complex nature, business-to-business litigation can take place in state court, federal court, administrative hearings, and/or private arbitration. Additionally, unlike civil litigation, sides can often have both claims and defenses, depending on the nature of the dispute and the variables involved.
What Does a Business Attorney Do?
Business attorneys specialize in company/business law and are concerned with handling all forms of commercial litigation.
Their duties broadly include:
gathering information and documentation for litigation issues
seeking action through litigation on your behalf
representing you in the litigation process
regulation research
assistance with business transactions and areas of compliance
Within these areas, commercial lawyers handle a wide array of responsibilities, which we go into further detail on below.
Without a Business Attorney, Litigations Could Sink Your Company
One of the hardest-hitting reasons why businesses need commercial attorneys is to guard against business failure due to legal issues.
Operating a business in today's competitive, fast-paced environment is more challenging than ever. Survey results show that up to 59% of business owners report that running a business now is harder than it was 5 years ago.
With so little room for error, facing an unexpected litigation case on your own is a recipe for disaster. Litigations can be incredibly costly if they go the wrong way. Additionally, the time and focus that you will spend on the process can severely and negatively impact business operations.
Such a situation is enough to sink many businesses in today's market.
A Commercial Lawyer Can Prepare for Disputes More Efficiently and Thoroughly
Business and commercial law is a complex area, with ever-evolving regulations and amendments. For the average business owner, keeping abreast of commercial law is near impossible.
Facing a litigation dispute without this knowledge base means that you will have to throw yourself into research and preparation. However, without professional knowledge and experience, it is unlikely that your preparations will be as thorough and effective as those of a business attorney.
In contrast, a business lawyer will be able to efficiently, and thoroughly prepare the required documentation. Additionally, they will be able to orchestrate the litigation process correctly and timeously and represent you in an official manner throughout.
Commercial attorneys will also be able to best decide upon strong lines of defense or be able to prepare a solid prosecution case on your behalf.
A Business Attorney Will Be Able to Advise Whether a Case Needs to Go to Court
Not all business disputes need to be settled in court. Some issues can be resolved outside the courtroom, which can lead to substantial savings in costs and time.
Two processes that can settle disputes before they get to court are mediation and arbitration. For the average business owner, it can be very hard to tell if a case needs to go to court, or whether a solution can be found outside of court.
Commercial lawyers, however, will be able to draw on their expertise to ascertain which is the most effective avenue for settling a dispute.
A Corporate Lawyer Can Help You with More Than Just Litigation
Litigation is the thing that drives many a business owner to a commercial lawyer's office at the 11th hour. But this is not the only or most important area that a business lawyer can handle.
Business lawyers also carry out other roles for businesses and can help you to keep your business legally watertight in a number of important areas.
Incorporation
If you are thinking to incorporate your company, you will need to have a business lawyer to draw up the legal documents. You should also consult with a business lawyer to get their professional opinion on whether or not incorporation is best for your business.
Contracts
Comprehensive, thorough, and professionally drawn up legal contracts are a must for any business. Contract drafting and reviewing is one of the tasks that commercial attorneys are trained to handle.
By having a commercial attorney on hand, not only will your contracts be drafted thoroughly to protect your business, but they will also get updated if changes in regulations or other requirements dictate this.
A commercial lawyer will also be able to advise you on how to respond to contracts from other businesses.
Tax Advice
Although your accountant is responsible for filing your taxes, business lawyers can be an invaluable source of tax advice. They can assist you in savvy tax planning ahead of time, which can lead to substantial tax savings.
Compliance Matters
Business lawyers also ensure that companies are legally compliant in all areas. They keep abreast of regulation changes and can notify you and make necessary amendments to reflect these.
This is a valuable function, as all businesses are liable to comply with regulations, whether they were aware of any changes in these or not.
Mergers
If you are considering a merger, this is another area where a commercial lawyer's help is indispensable. Mergers can be legally complex transactions with far-reaching ramifications. All businesses need to have the assistance of a commercial attorney when laying the necessary legal foundations and drafting merger agreements.
Commercial Lawyers Protect You from Business Litigation and Much More
Utilizing the services of a commercial lawyer for your business is essential for maintaining rock-solid legal underpinnings for your operations.
If you are based in Aventura, FL—consider taking advantage of our commercial business litigation services. Please contact us if you would like to know more about how we can serve you and your business.